---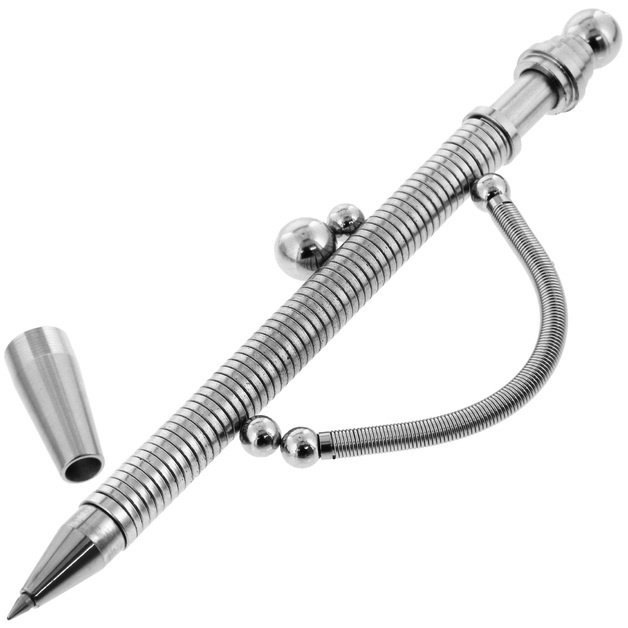 Fidget Pen (Adult Fidget Tool)
---
Warning: Contains small magnetic parts. The Fidget Pen is not a toy and should not be given to children.


Fidget Pen features include:
Flexing: Its rippled stainless steel barrel flexes with spring-like resistance
Spinning: Magnets are embedded in the pen and its detachable ball and clip. The ball can latch onto the smooth section of the pen barrel for silent finger-driven spinning
Sliding: A carbon steel cylinder that releases and retracts the pen's ink also slides around the barrel
Twisting: The magnetic flex clip detaches completely from the pen and can be moved along the length of the pen, used as a standalone fidgeting tool or as a clip to secure the pen in your bag.
Pen Ink: Black